empirica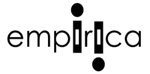 empirica Communication and Technology Research is a private research institute founded in 1976 and based in Bonn, Germany. It specialises in communication and information technology related research and consultancy to clients in both the private and public sector. Its body of expertise ranges from long-term RTD roadmapping, policy and strategy development to pilot trials and EU-wide representative market research. The company has gained a strong profile in the practical development, pilot-testing and market validation of IST-based healthcare services. It observes and interprets market trends and evaluates the socio-economic impact of eHealth applications. In addition, it regularly conducts foresight exercises, representative surveys and compiles data bases of good practice case studies with the support of a dense network of contacts in government, industry and academia.
THL (the former STAKES)

The National Research and Development Centre for Welfare and Health is mandated by the Finnish National Government. It is committed to promoting, through its RTD, exploitation and technology transfer activities the wellbeing and health of people, and to securing equal access for all to high-quality and effective welfare and healthcare services. THL produces information and know-how in the field of welfare and health and forwards them to decision-makers and other actors in the field. As a centre of expertise overseen by the Ministry of Social Affairs and Health, THL bases its functions on research, development and information resources. THL is a public body responsible for funding and managing research activities carried out at the national and the regional level. THL organisation supports its mission and policy in practice, is transparent to customers and facilitates expert work. Groups of each Division are hosting R&D policy development and funding teams, teams of project researchers and other experts. In 2008, the number of personnel is about 400.
Director General, Prof. Mauno Konttinen, MD, heads THL, supported in his task by the Management Group. THL's functions are supervised by a counselling board of stakeholders. In addition, THL has a number of permanent experts and expert working groups.
From the Healthcare ICT perspective, the scientific centre of excellence in THL is the Unit for eHealth and eWelfare - STY (earlier OSKE – the Centre of Excellence for Information and Communication Technology in Welfare and Health), collaborating with the international and na-tional Networks of Excellence Centres in this field.
The Unit has the responsibility, given by the ministry of Social Affairs and Health, to support relevant RTD and to develop the requirements for the security of the health care communication infrastructure in Finland. The Unit also maintains and develops the national code server and the national social care portal for professionals. STY also coordinates regional eHealth R&D projects in Finland and has the role of advising the Ministry of Social Affairs and Health in the area of eHealth R&D policies.
STY is a member of the Nordic Network for eHealth. This is a network of Nordic organisations promoting eHealth. Members of Nordic Net are:
Carelink (Sweden)
Medcom (Denmark)
KITH (Norway)
THL (Finland)
Helseministeriet (Island)
THL is also a member in EHTEL (European Health Telematics Association), participating actively in the work of the healthcare authorities group.
Time.lex CVBA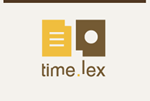 Time.lex CVBA is a law firm based in Brussels, specialised in information and technology law in the broadest sense, including privacy protection, data and information management, e-business, intellectual property and telecommunications. Its activities cover all legal issues encountered in the creation, management and exploitation of information and technology, in all of its diverse forms. While time.lex itself is still young, having been founded in July 2007 by prof. Jos Dumortier, Geert Somers and Hans Graux, the team behind it already has an established track record in its field of expertise. Collectively, the founders represent well over 25 years of experience in information and technology law, from an academic, business and policy perspective, spanning every aspect of this discipline. The time.lex team has extensive experience in most aspects of information and technology law, both from a pragmatic perspective as lawyers at the bar of Brussels, and from a scientific perspective as academics at the Interdisciplinary Centre for Law and ICT of the University of Leuven (K.U.Leuven).
The time.lex team is specifically known for its European policy studies in a variety of subjects, including electronic signatures, electronic identity management, e-business and e-government, in which they can rely on an extensive network of IT law experts covering all European coun-tries. time.lex frequently assists companies in establishing suitable policies and legal frame-works in their data management activities, including with regard to the cross border transfer and processing of personal data, data security and liability management issues. Its clients include private companies and public sector bodies in the IT sector, financial services, e-health, marketing and e-commerce. In the field of interoperable e-government services, time.lex has participated in a series of studies, with Siemens acting as the main contractor to the European Commission, and time.lex acting as the subcontractor for legal and policy matters. Topics of these studies include the use of electronic signatures in eGovernment applications, identity management, electronic procurement and the application of the Services Directive. The most relevant of these studies is the study on electronic identity management in secure e-government applications. This project was completed in January 2008 for the European Commission – DG DIGIT (IDABC).
Prof. Denis Protti, University of Victoria, Canada, and University College, London, UK
Through his engagements in teaching at the School of Health Information Sciences (HINF) at the University of Victoria, Canada, and University College, London, UK, Prof. Denis Protti will equally contribute to and support the continuous professional development activities of the team. He is Professor for Health Informatics, specialised in Health Care Information Management & Technology Strategic Planning as well as International Approaches to Electronic Records in Health Care, Physician Office EMR systems, Evaluation of Information Management & Technology in Health Care. A world leader in the area of electronic health record and information management analysis and assessment, he advises several countries on the deployment of national health information technology infrastructures and systems. Since the early nineties, he has been invited annually by the UK Government and a variety of English organisations to take part in research teams, give seminars, and comment on the UK's progress with their Electronic Health Records journey.
EMC Consulting Group (EMC)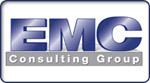 The EMC Consulting Group (EMC) is a communications agency that helps to educate healthcare stakeholders through publications, websites, congresses, events, education and working groups. EMC has an extensive, worldwide network of collaborators at the highest levels of healthcare. The company offers services that range from strategic healthcare management consulting, eHealth and education to EU project communications. In the media and e-communications field, EMC's list of publications and projects includes inter alia Healthcare IT Management, the Official Journal of the European Association of Healthcare IT Managers; (E-)Hospital, the Official Journal of the European Association of Hospital Managers and IMAGING Management, the Official Journal of the European Imaging Initiative.